Mike Rides a Unicyle 2008 Photos

In the late spring, I purchased a unicycle with the intention of learning to ride during the summer. I had learned that a group of unicyle riders, the UniStars Unicycling Showtroupe offered lessons through the local Parks and Rec for a neighboring county. Unfortunately, they take the summer off as the place they practice is not air conditioned.

I signed up for lessons beginning in September. After four weeks of lessons, I was able to ride without help. Granted, I wasn't very graceful and couldn't always control the direction I rode. I have been bringing my camera in hopes of getting a few good pictures.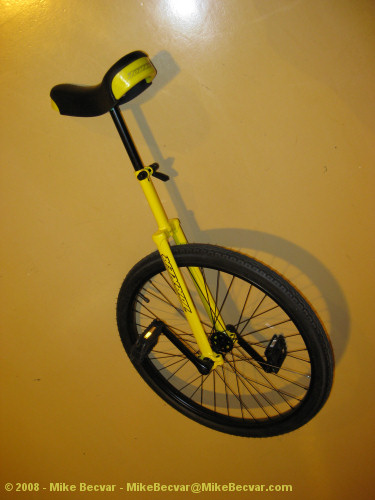 Mike's Unicycle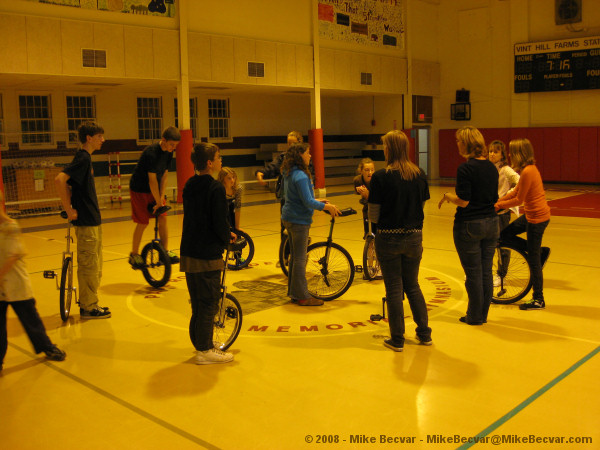 UniStars discuss one of their new routines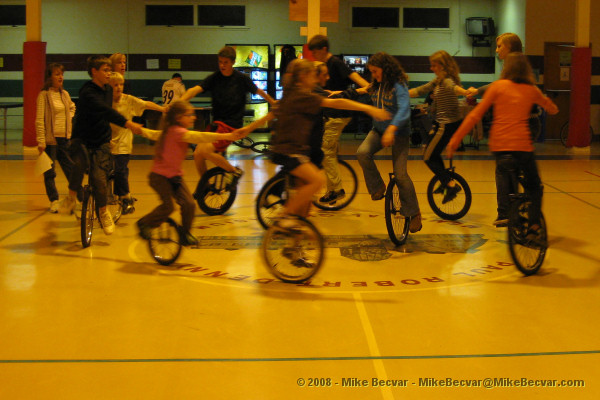 Riding in circles can be fun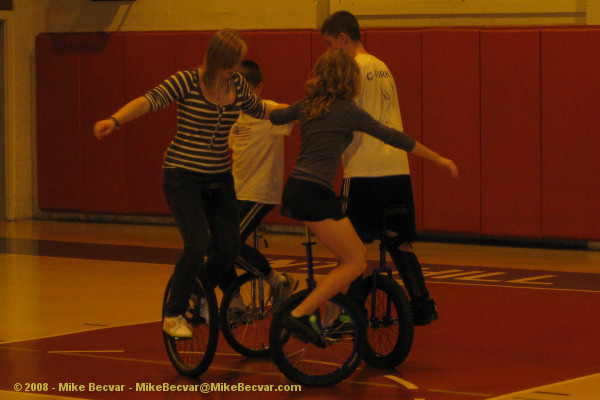 UniStars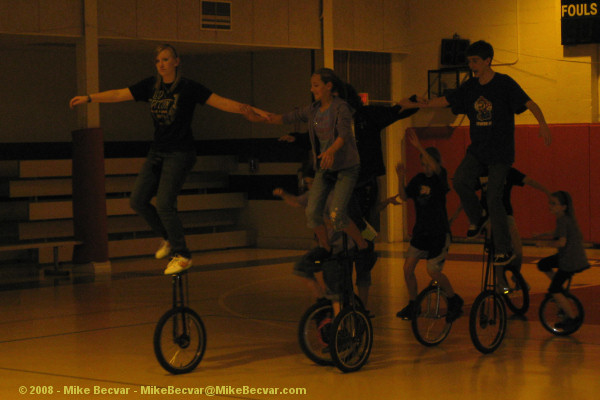 Unistars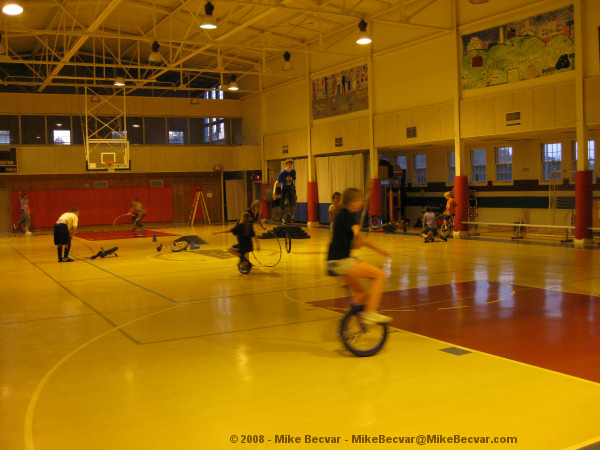 UniStars playing around at practice