Macy's Thanksgiving Day Parade in NYC 2008

This fall, I saw the Loudoun County was sponsoring a trip to New York to see the Macy's Thanksgiving Day Parade. Since I didn't have plans for Thanksgiving, I thought it would be fun to see the parade in person. I think I signed up the first week that registration was open.
We were to meet at the parking lot at 2:00am to catch the bus to New York. I went to bed early so I could get up at midnight and be ready to go. We stopped once for a quick break about two hours from New York. We arrived at 7:00am and the parade began at 9:00. The bus dropped us a block over from Broadway about half way between Central Park and Times Square. I walked around a few minutes looking for a good place to watch the parade. The front row of the sidewalks were already taken. After realizing that heading towards Times Square was only getting more crowded, I turned back the other direction. I finally settled on a spot near 56th.
I took a lot of pictures, but mainly focused on the floats and balloons.
- Section 1 - - Section 2 - - Section 3 -
Section 1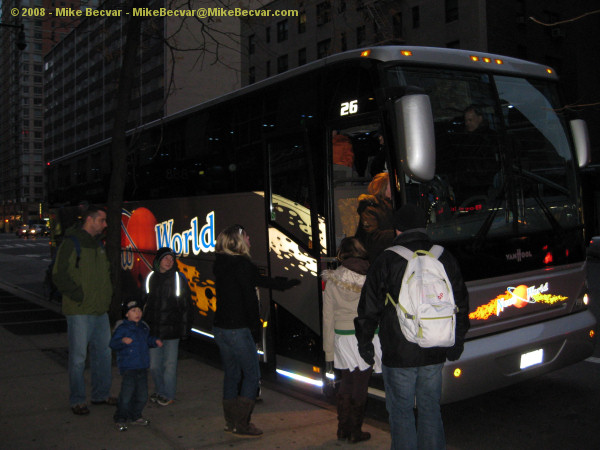 Getting off the bus at 7:00am in New York City.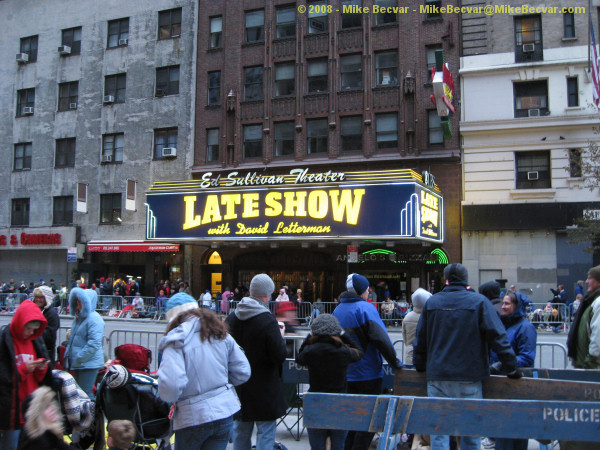 Crowds gather around the Ed Sullivan Theater - Home of the Late Show with David Letterman.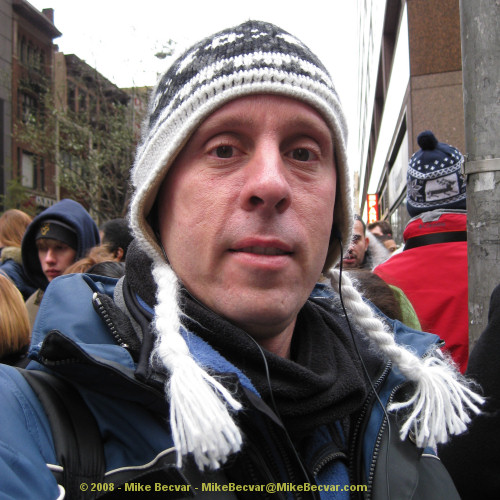 Mike before the parade. It was a cold morning and I was bundled up in many layers. I had a pair of hand warmers to help stay warm.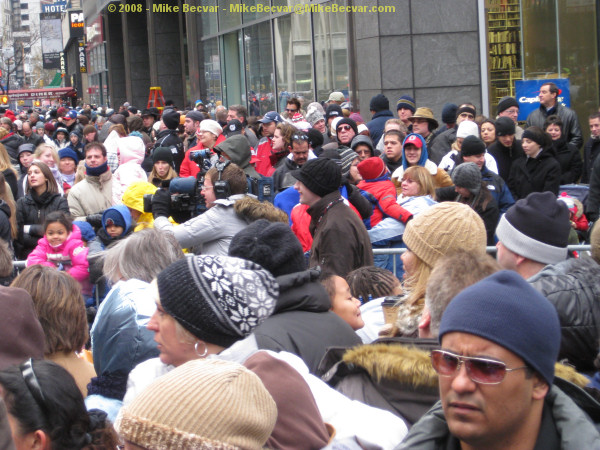 I was lucky to arrive when I did. It didn't take long for the crowds to build. We were standing shoulder to shoulder and everyone moved a foot forward when the parade began. A few creative people had ladders to sit on at the back of the crowds.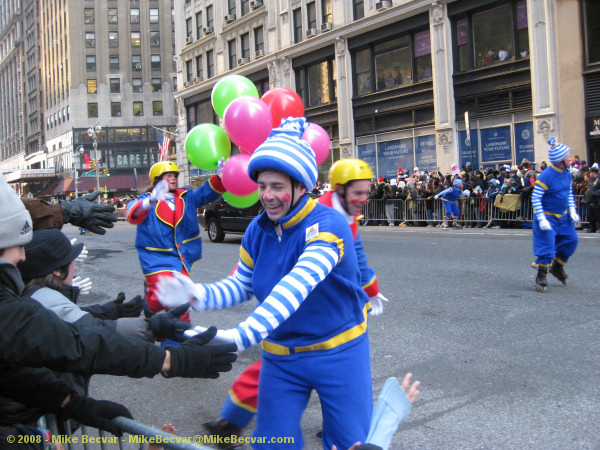 Macy's had several groups of clowns (20-30) in the parade. Most have nice costumes, but minimal clown makeup. A group of rollerskating clowns were at the start of the parade.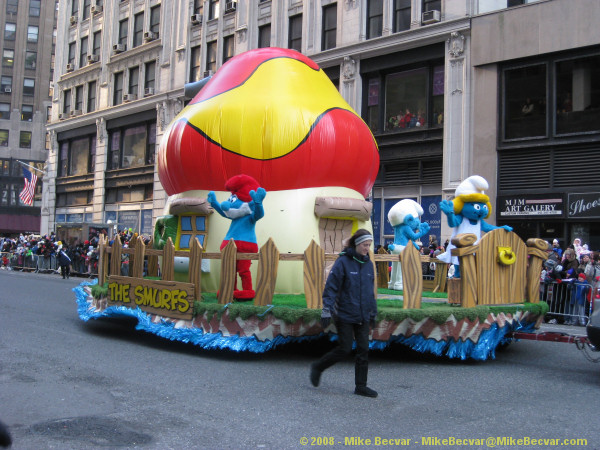 Smurfs float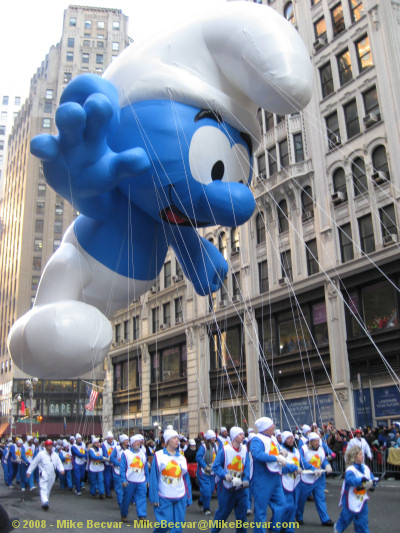 Smurf balloon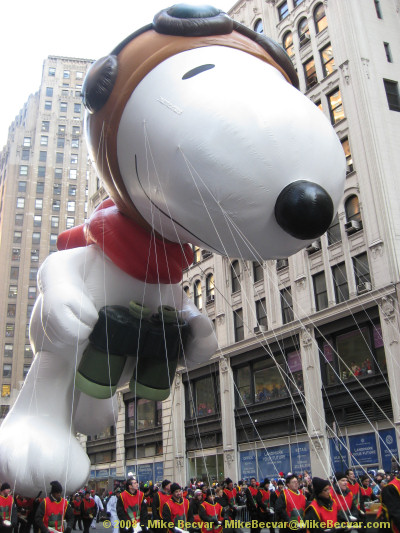 Snoopy Balloon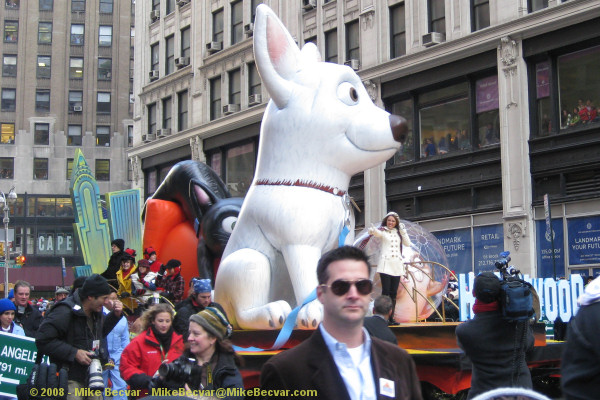 Miley Cyrus on the Bolt float. Unlike watching the parade on TV, the floats didn't stop for their stars to perform (at least not where I was watching). I think Miley was one of the bigger attractions for the kids near me.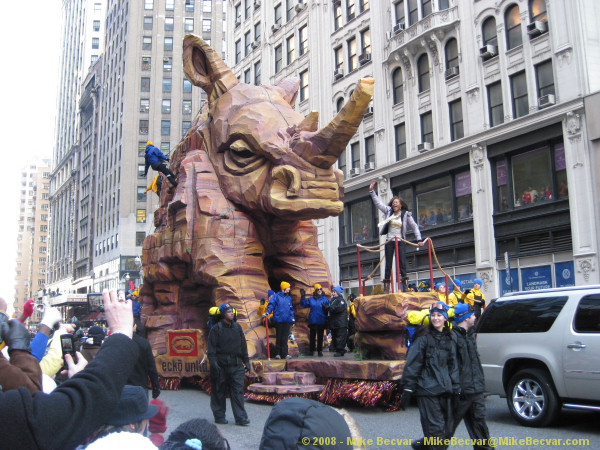 Ecko Unlimited float
Section 2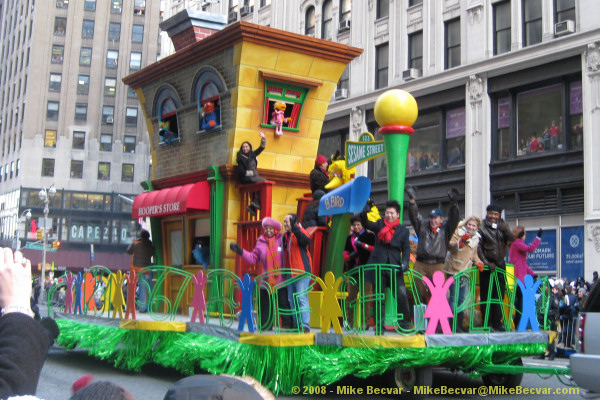 I think the Sesame Street Float was one of my favorite. I grew up watching Sesame Street and they had several of the cast members on the float.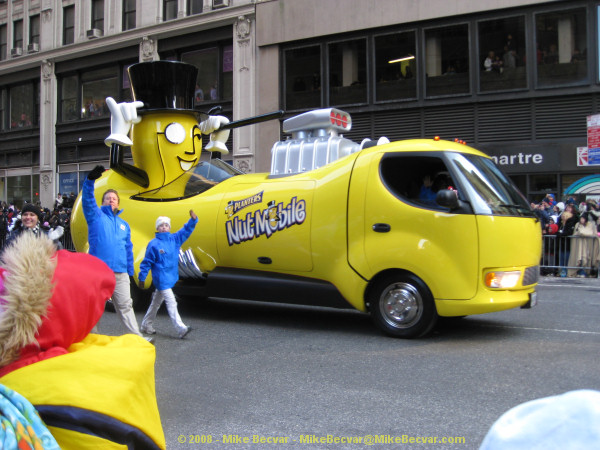 Planters Nutmobile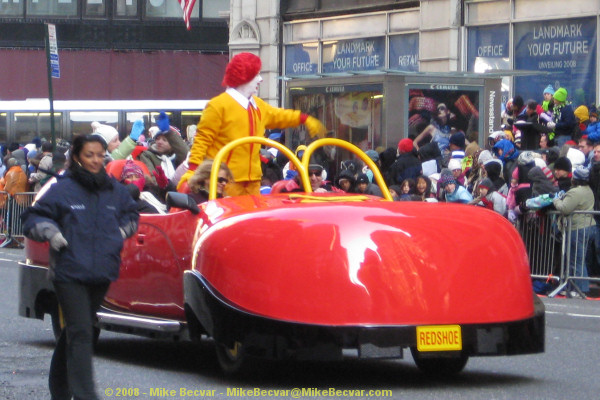 Ronald McDonald in the big red shoe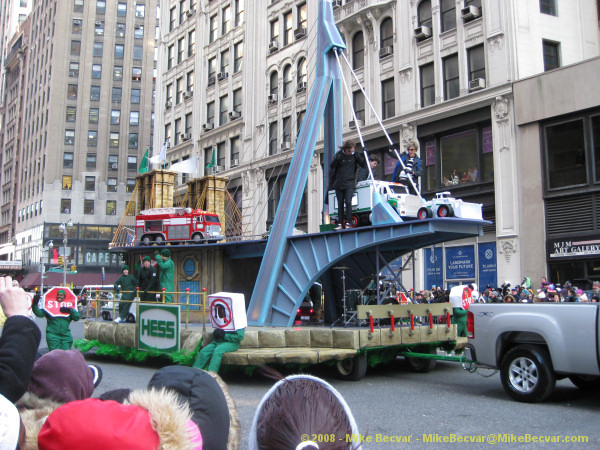 Hess Float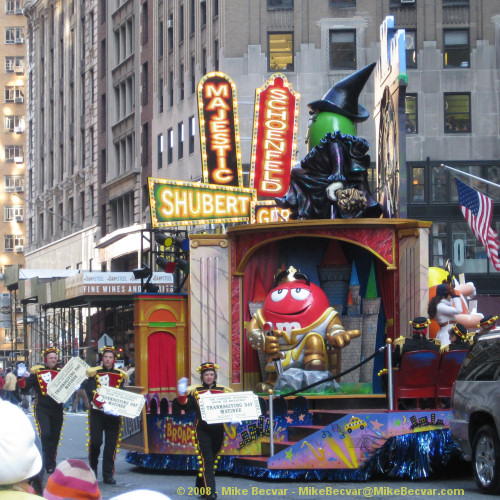 M&Ms Float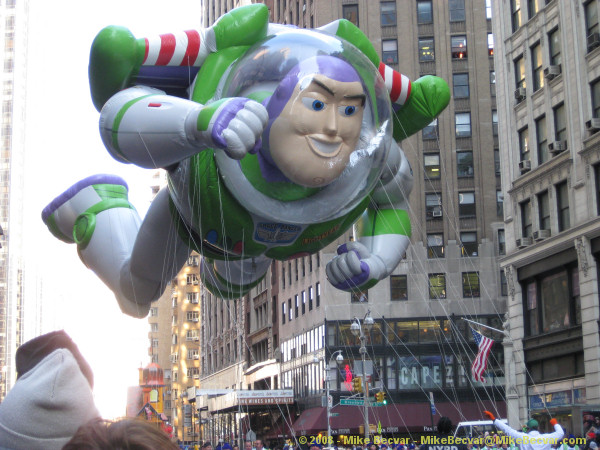 Buzz Lightyear Balloon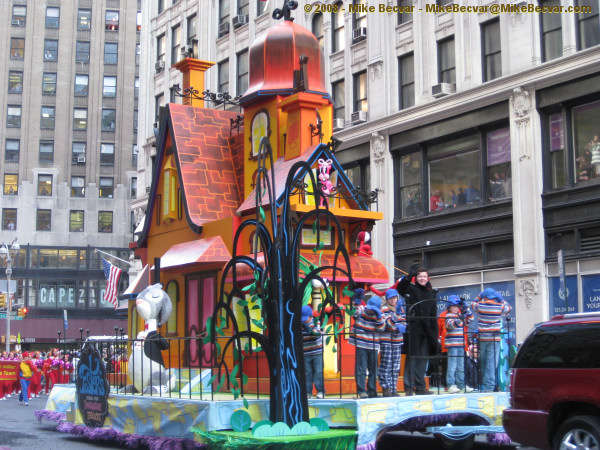 Foster's Home for Imaginary Friends Float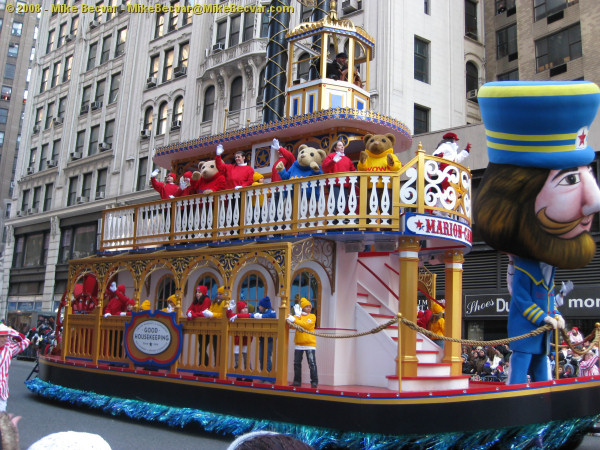 Good Housekeeping Float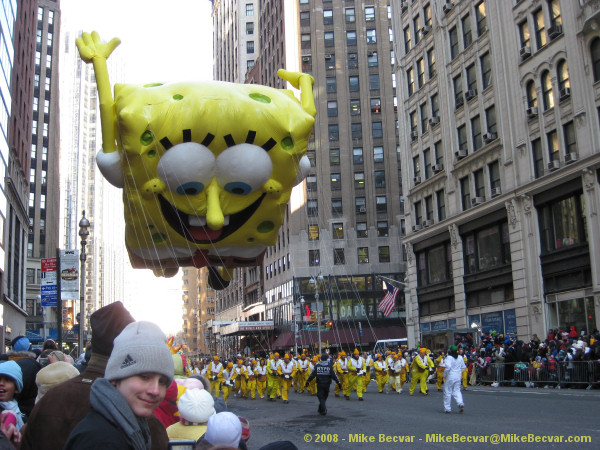 SpongeBob SquarePants Balloon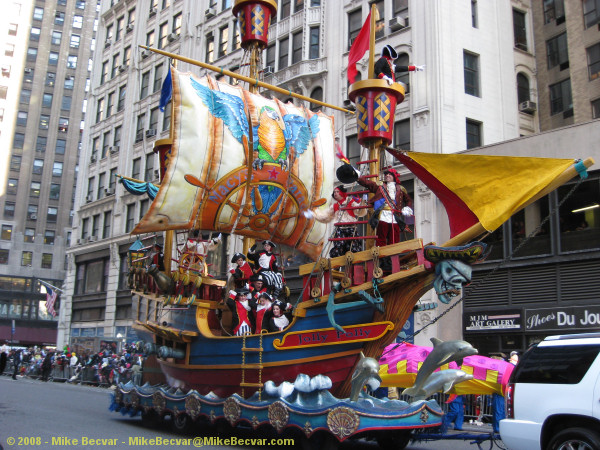 Pirate Ship - Jolly Polly float
Section 3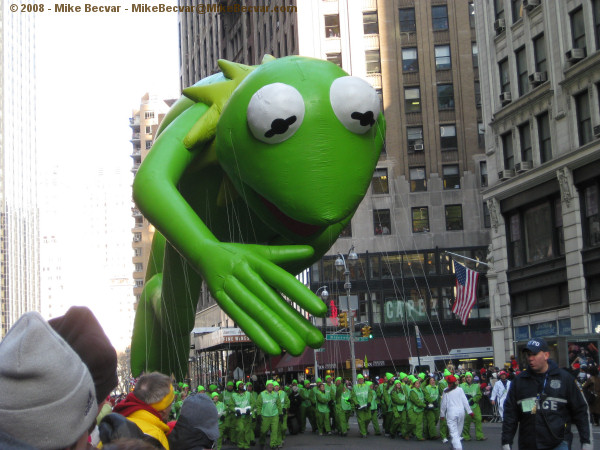 Kermit The Frog Balloon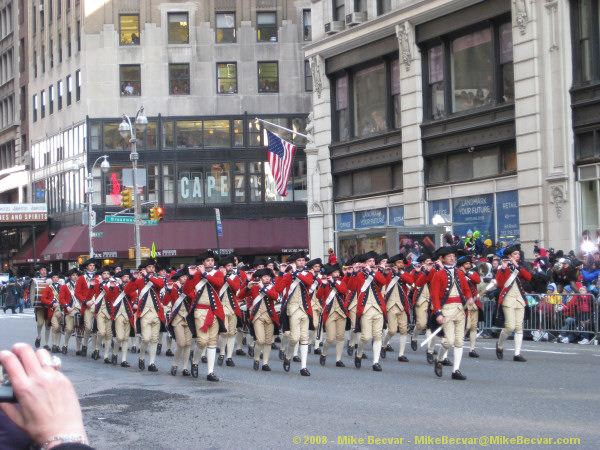 Colonial Williamsburg Band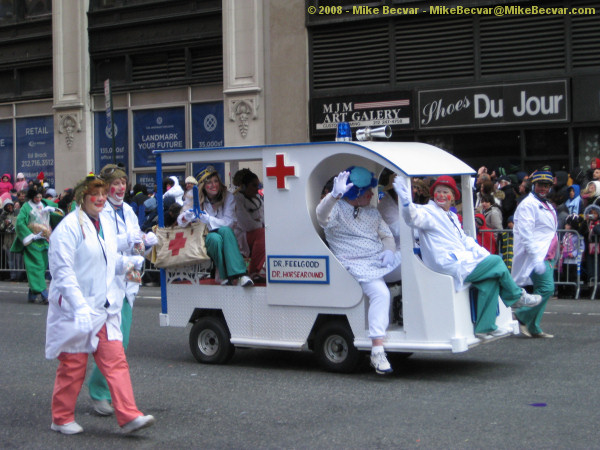 Medical Clowns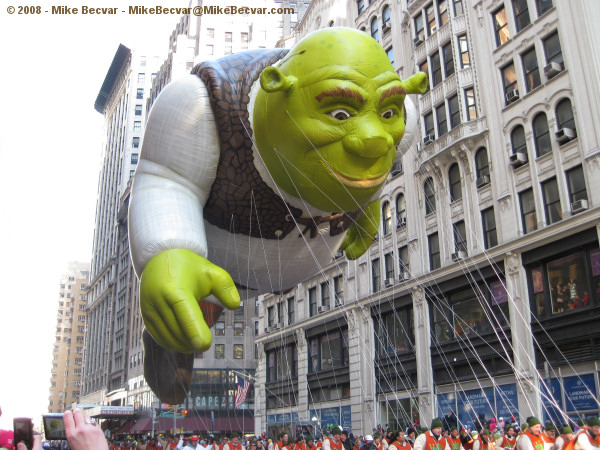 Shrek Balloon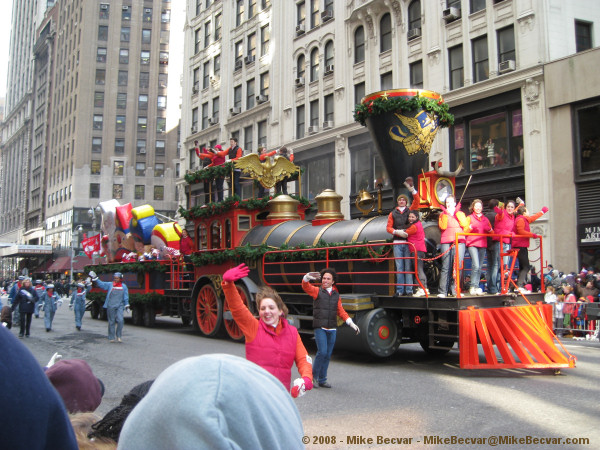 Macy's Train Float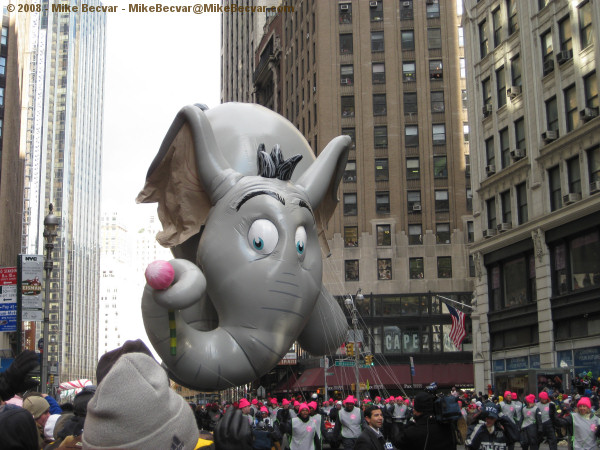 Horton Hears a Who Balloon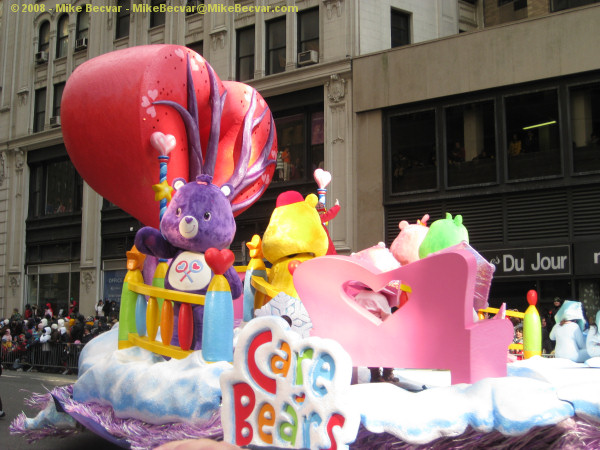 Care Bears Float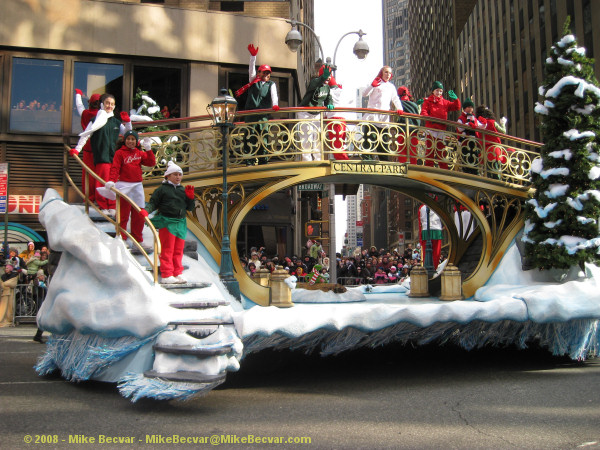 Kermit makes a second appearance in the parade. This time singling under a bridge in Central Park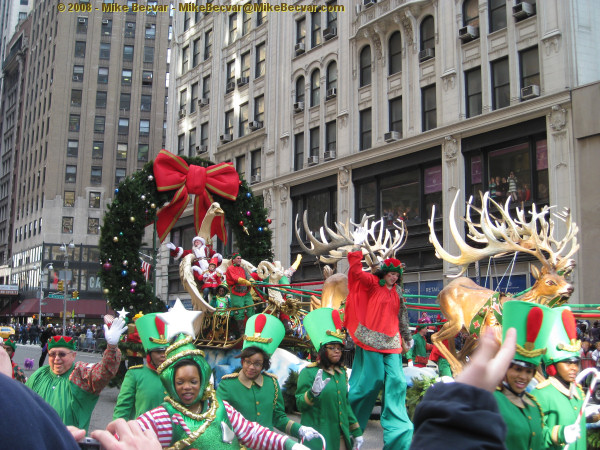 Santa and his Reindeer at the end of the parade