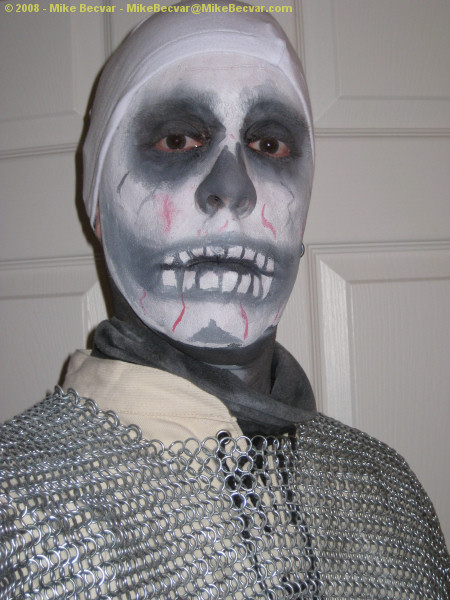 Mike getting into costume on Halloween 2008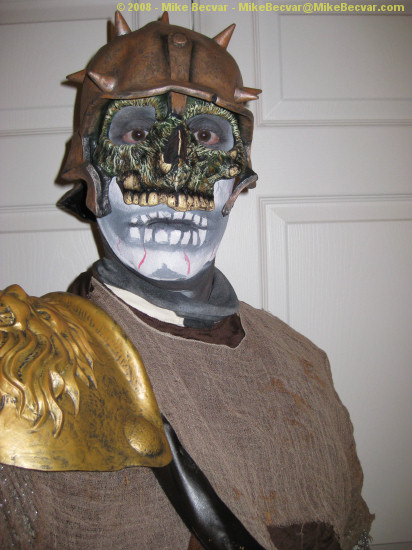 Mike in costume as a skeleton knight on Halloween 2008
Some of the decoration on my front steps on Halloween 2008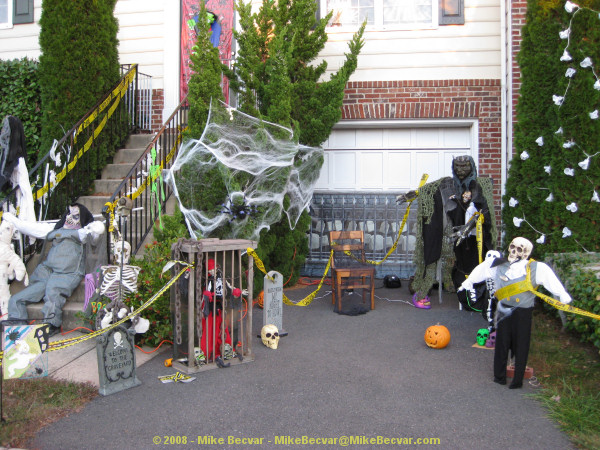 Some of the decoration on my driveway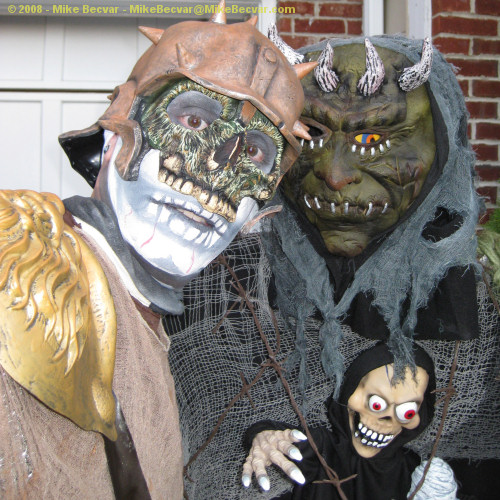 Mike and one of the props pose for a picture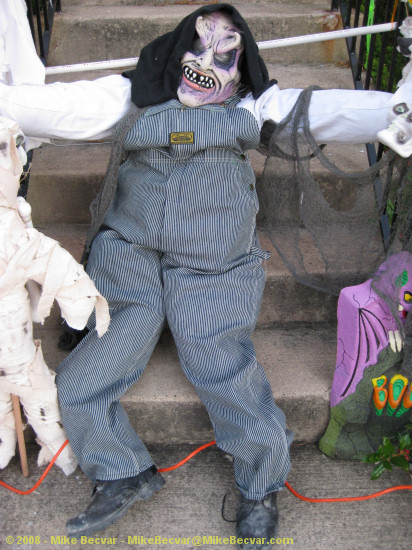 One of my new props for 2008. It started as a thrift store find. I got the overalls at the thrift store for $5.00 and added an old shirt, halloween mask, and combat boots. It is stuffed with old newspaper and shopping bags.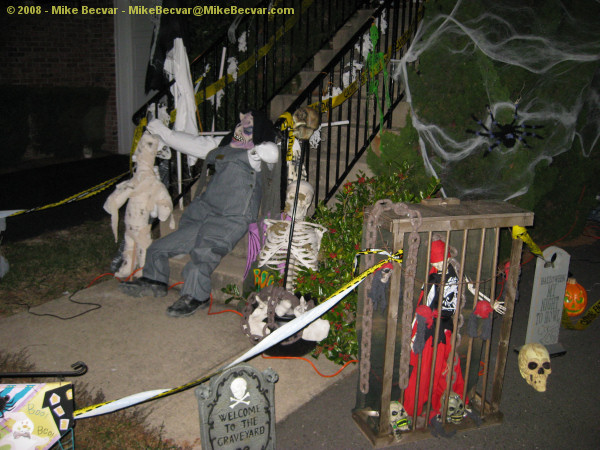 Mike's driveway and front steps after the sun set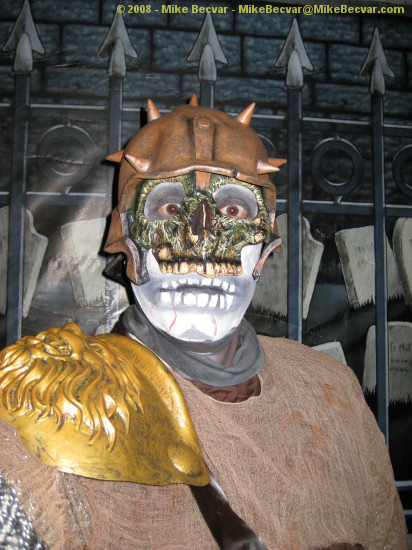 Mike after sunset in front of a scene setter.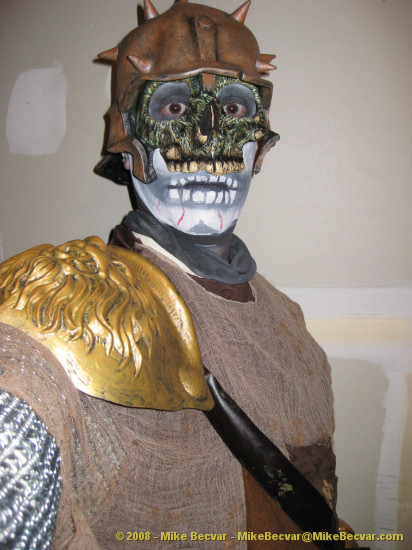 Mike after a good Halloween night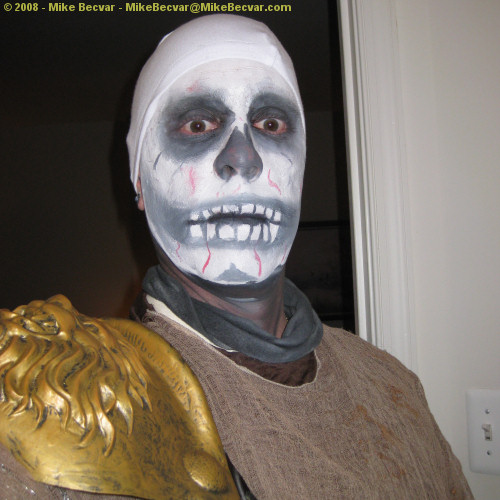 Mike taking off his Halloween costume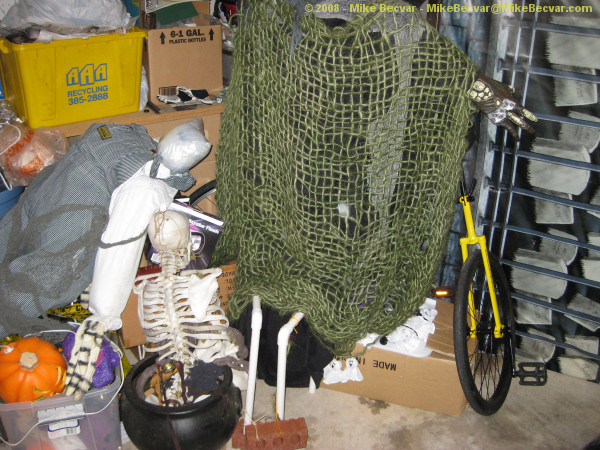 The pile of Halloween Props in my garage after Halloween ended