Mike's Fantasy Flight at Dulles Airport 2008 Photos

On Saturday, December 13th, I joined a few other members of my Clown Alley, Just Clowning Around of Northern Virginia (JCA) and volunteered at the Fantasy Flight at Dulles Airport. The Fantasy Flight is an annual journey to the North Pole sponsored by United Airlines. The program, which started in teh 1990s, takes children with life-threatening conditions from hospitals and hospices around the Washington, DC area on a make-believe trip to the North Pole to visit with Santa.
We were not the only celebrities at the event. The children were also greeted by Ronald McDonald, SpongeBob SquarePants, Big Bird, and of course, the big guy, Santa Claus and his wife Mrs. Claus.
The event gave me a chance to show off my Christmas themed clown costume. I dressed as Sir Toony Van Dukes and entertained kids with jokes and juggling.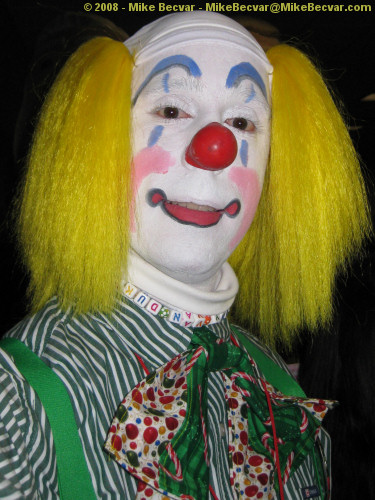 Sir Toony in his Christmas outfit. In the month leading up to Christmas, I purchased some colorful Christmas fabrics with the hopes of making a Christmas outfit. I only had time to make a tie and some matching cuffs.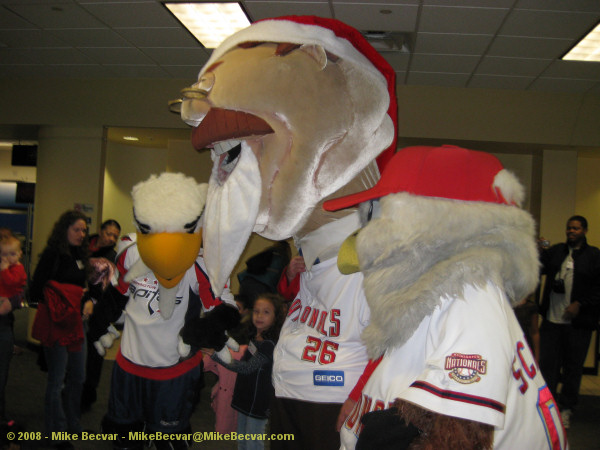 Before the flight, several of the DC Sports Mascots stopped by to greet the kids.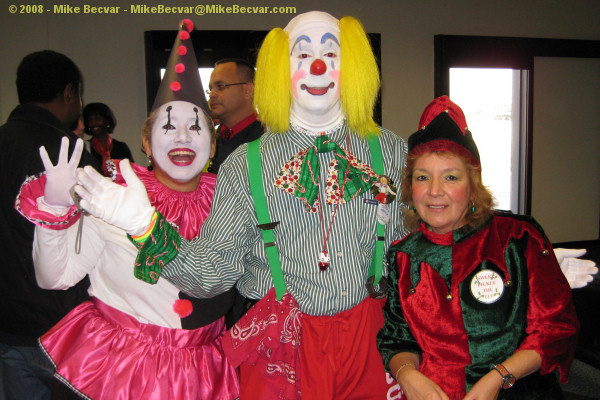 JCA Members BooBoo, Sir Toony, and Sweet Pickles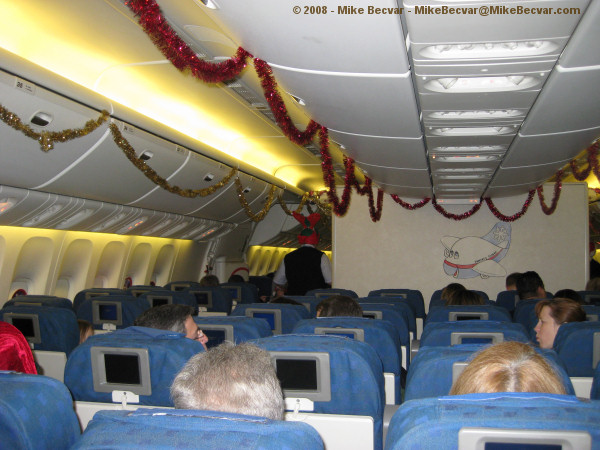 United decorated a Boeing 777 for the Fantasy Flight to the North Pole. They had garland hanging from the overhead bins and Christmas plates with Santa's picture on every window.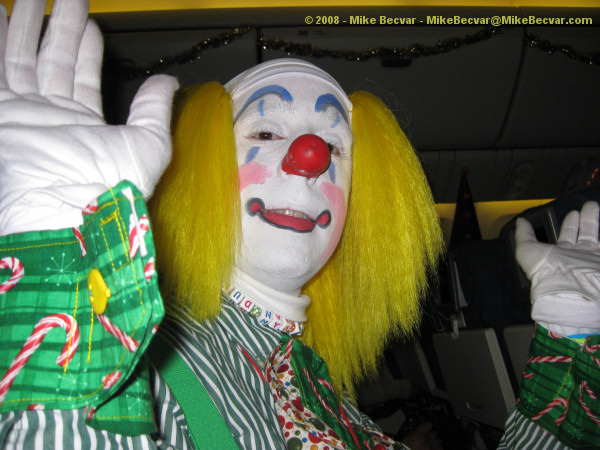 Sir Toony on the flight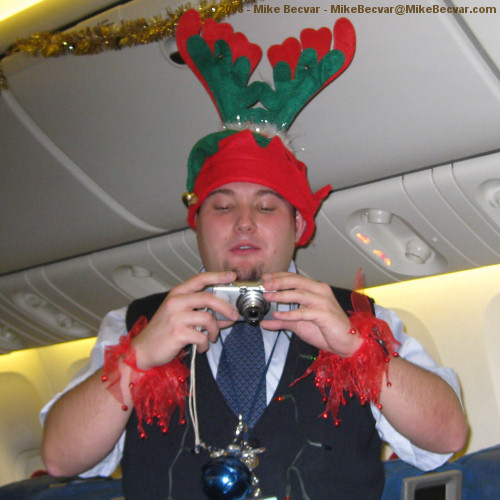 One of the flight attendants takes a picture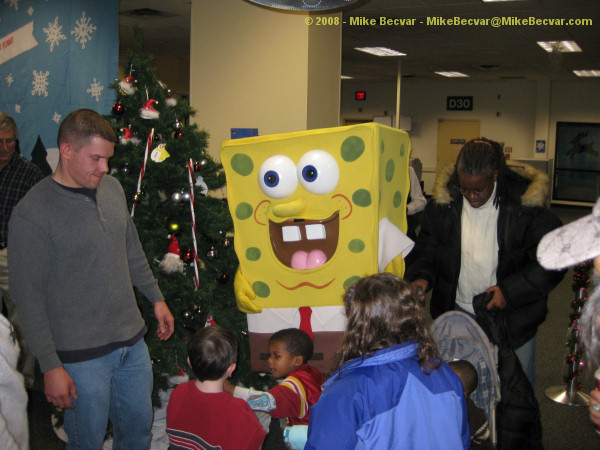 Once at the North Pole, we were greeted by a variety of characters including Spongebob Squarepants, Elmo, Ronald McDonald, and Big Bird to name a few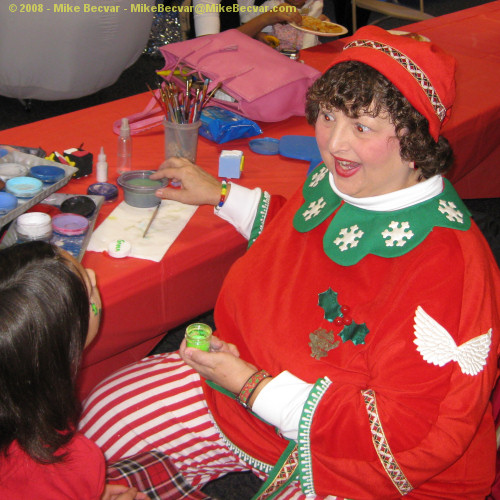 Another member of JCA, Big Red joined us at the North Pole and spent time painting faces.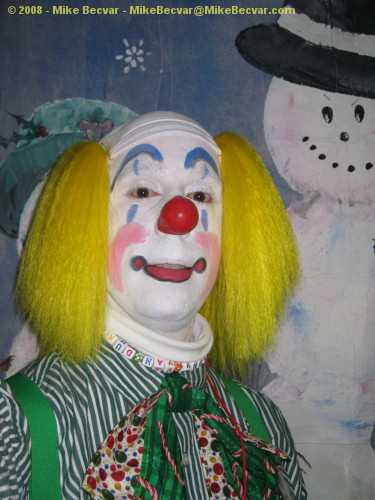 Sir Toony at the North Pole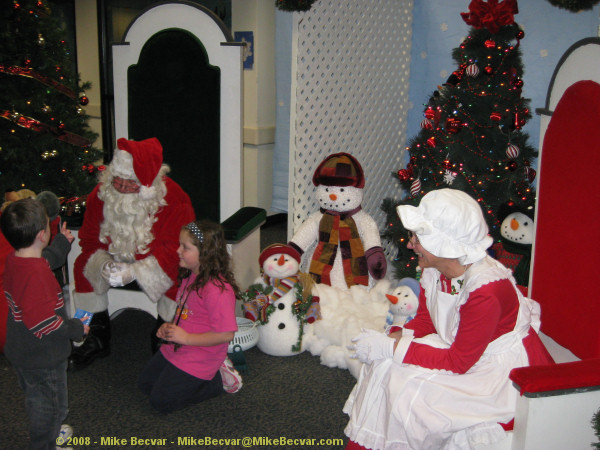 Santa and Mrs. Claus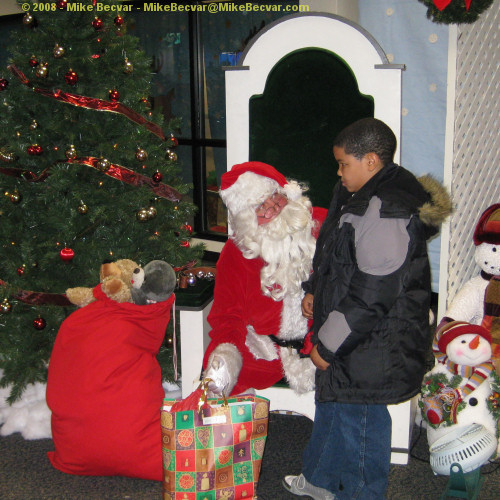 Santa