George W. Bush
President George W. Bush came to visit Mount Vernon and honor President Washington's 275th Birthday on President's Day. This was my second time seeing George W. Bush. The first time was during his second Presidential Inauguration in January 2005.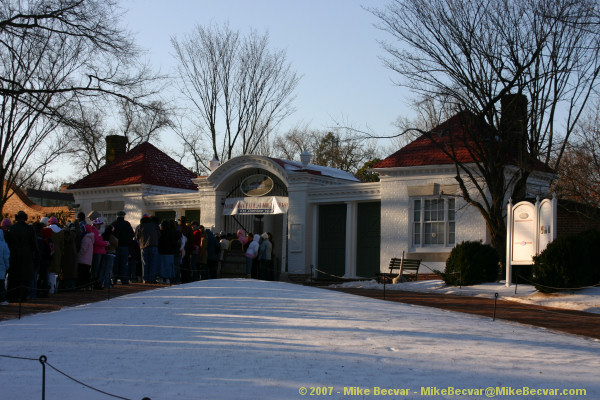 Visitors lined up early at the entrance to Mount Vernon on President's Day 2007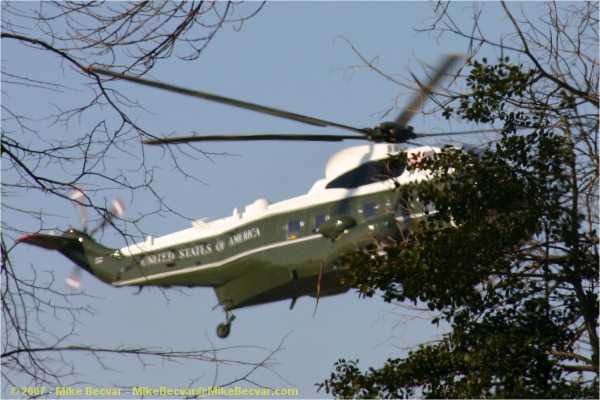 President of the United States, George W. Bush arrives at Mount Vernon in the Marine One helicopter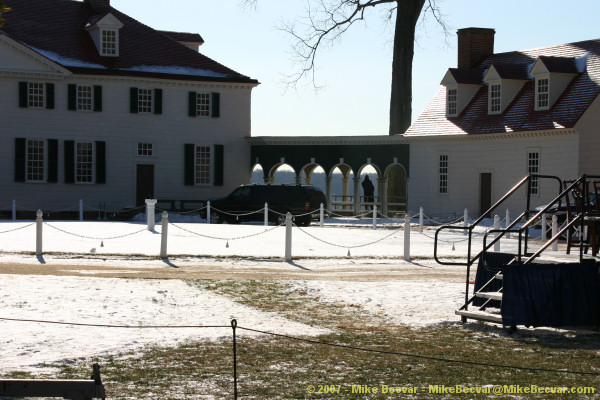 The President's motorcade arrives at the front entrance of Mount Vernon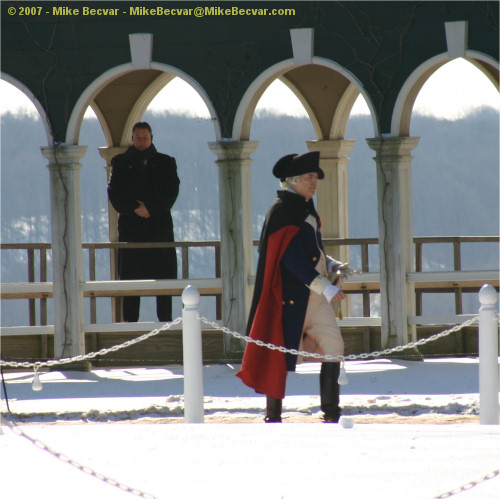 An actor dressed as George Washington walks out to the stage.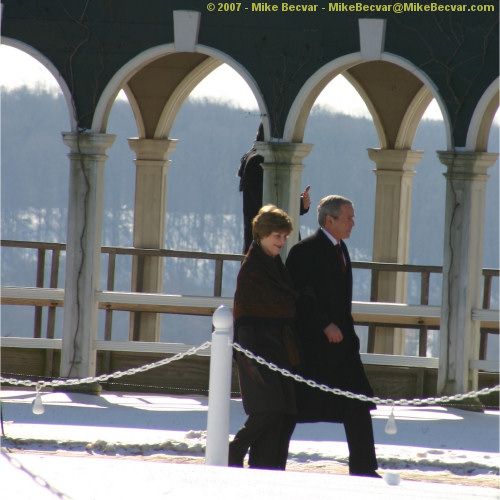 President George W. Bush and First Lady Laura Bush walk out to the stage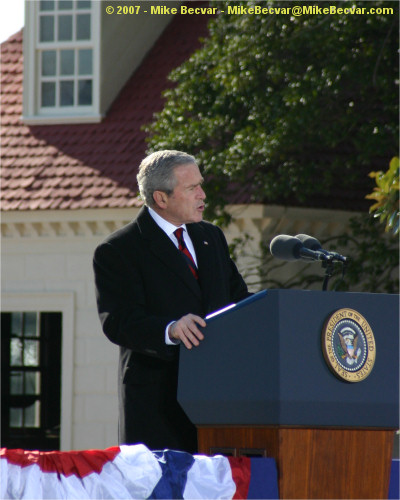 President George W. Bush gives a President's Day speech honoring the first "George W."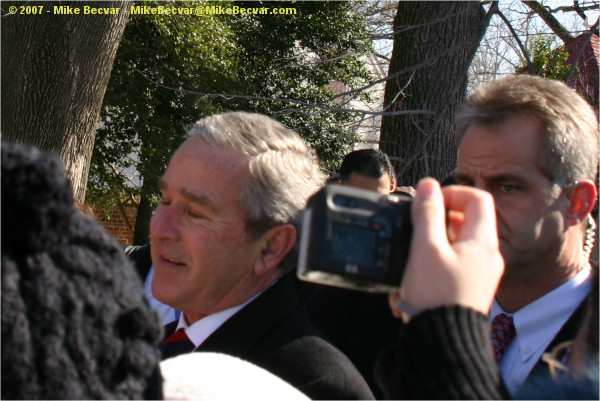 After the speech, President Bush came over to greet the crowd. Supakorn got to talk to the President briefly after President Bush asked where he was from.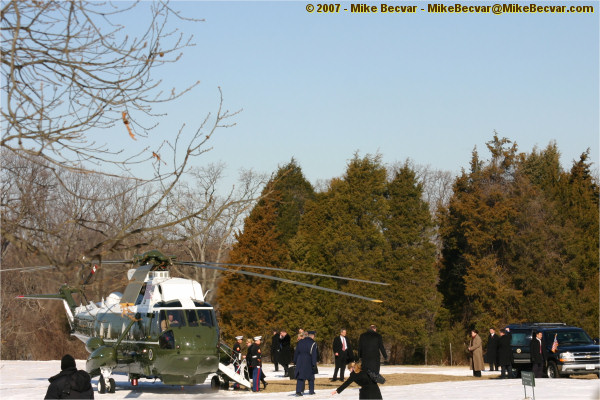 President Bush gets back on Marine One
Mount Vernon
After the President left, we toured the grounds of Mount Vernon and the two new additions, the Ford Orientation Center and Donald W. Reynolds Museum and Education Center. I also had a chance to see the movie We Fight to Be Free. I was an extra in the movie in May 2006 when they filmed on the grounds of Mount Vernon. See some of the pictures I took while on set in my Making a Movie at Mount Vernon in May 2006 photo gallery.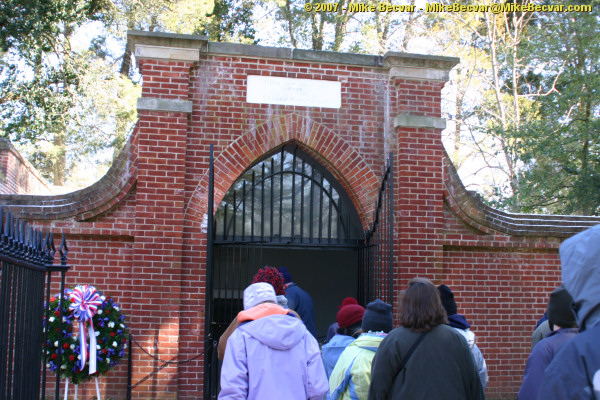 Visitors look in the tomb of George Washington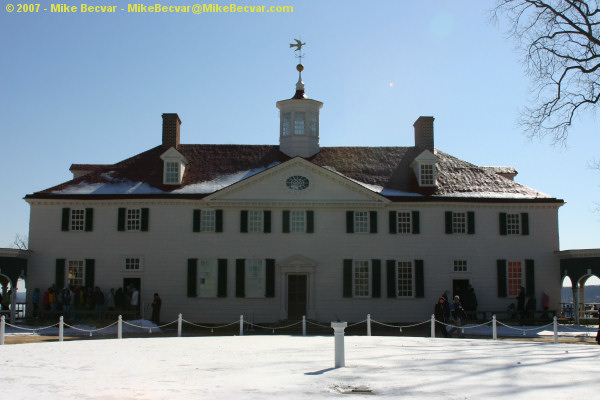 Front entrance of Mount Vernon on a cold February morning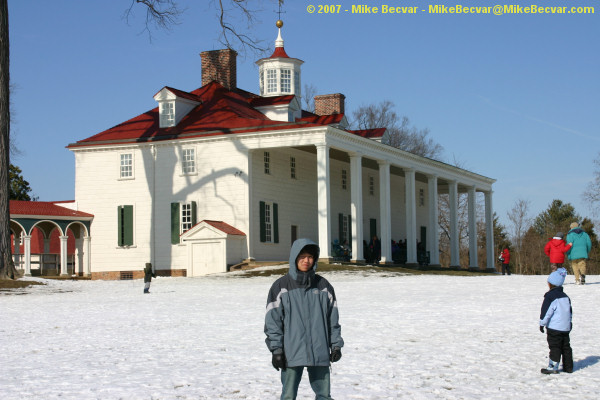 Supakorn poses for a picture at the back of the main house at Mount Vernon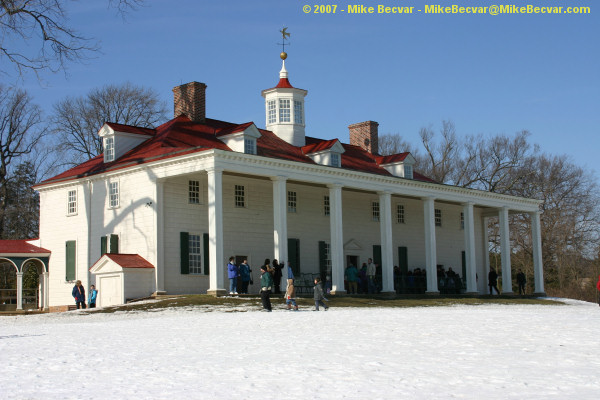 Back of the main house at Mount Vernon