Pandas
There are two places where people can go to see the Pandas. The first is a lookout above the Panda Exhibit and the second, which requires a free ticket, is in front of the Panda Exhibit. I spent about twenty minutes watching the pandas and taking pictures.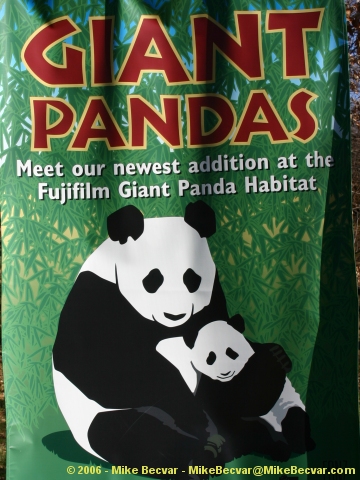 Giant Pandas sign at the National Zoo.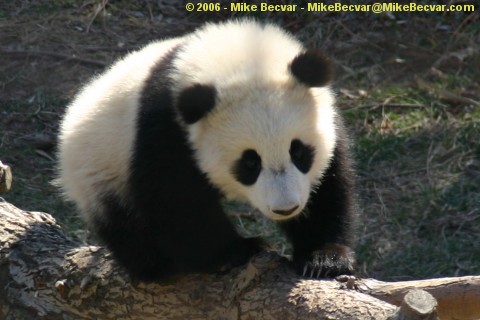 Tai Shan, the star attraction, climbing on a branch.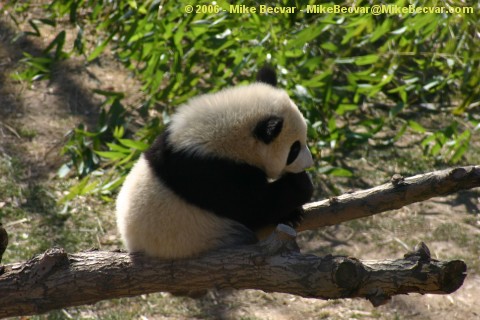 One of the zoo keepers gave Tai Shan a treat. Tai Shan stopped climbing the branch long enough to enjoy the treat.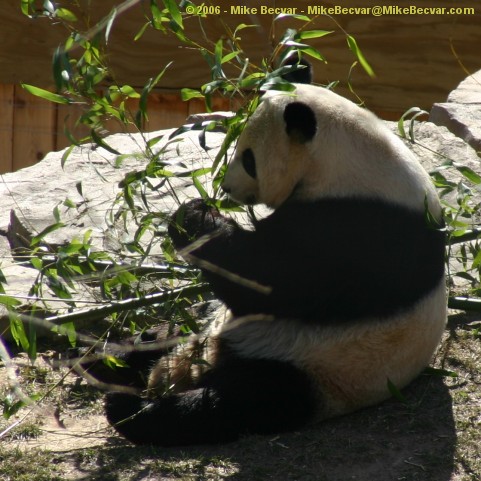 Mei Xiang, the female panda, enjoys some bamboo.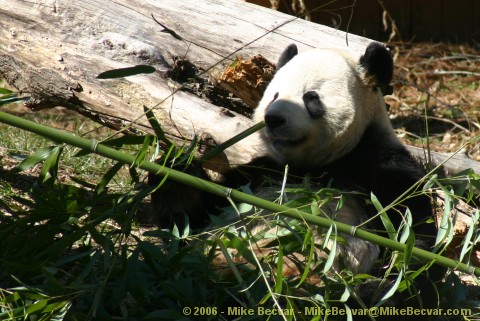 Tian Tian, the male panda, enjoys some bamboo in his exhibit next to Mei Xiang and Tai Shan.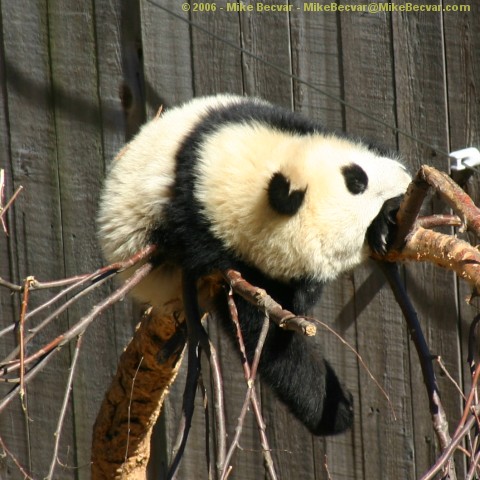 Tai Shan falls asleep on a branch.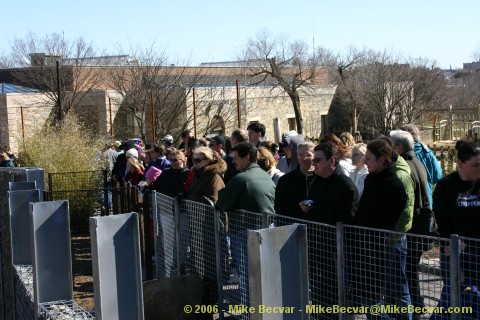 Crowd of people who gathered to see the pandas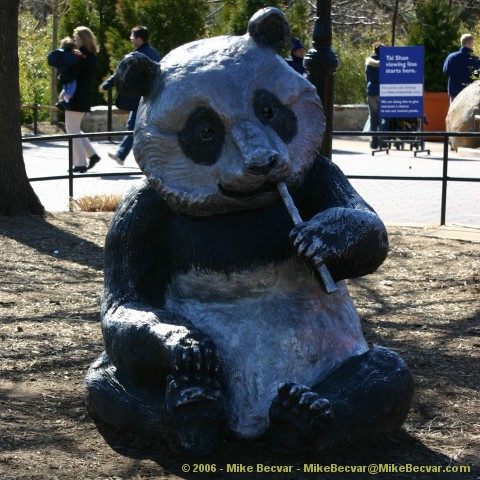 Statue of a Giant Panda eating some bamboo.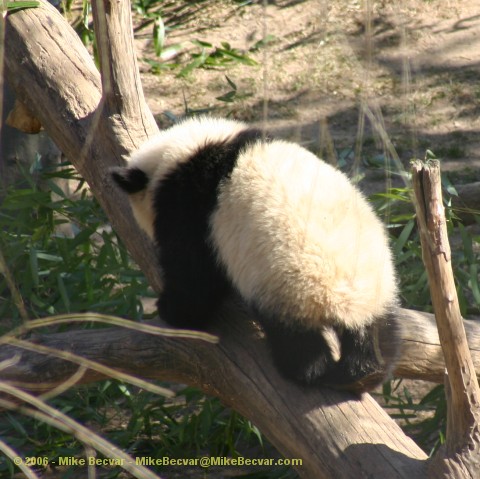 I came back a few hours later and saw Tai Shan exploring another branch.
Lions, Tiggers, and Other Mammals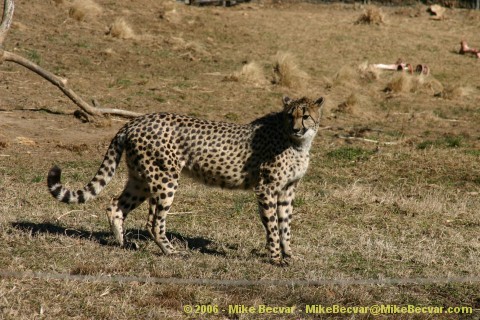 Cheetah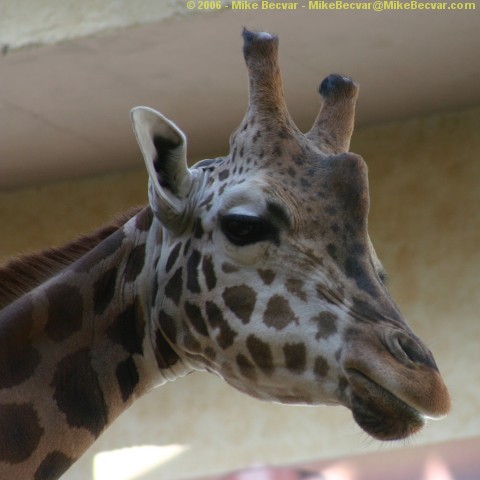 Giraffe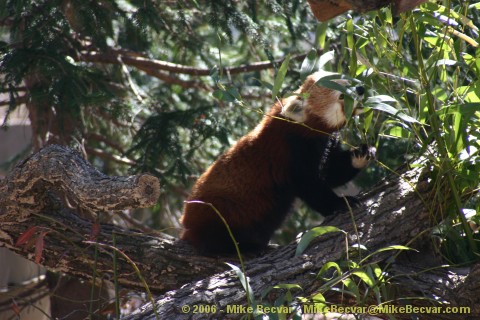 Red Panda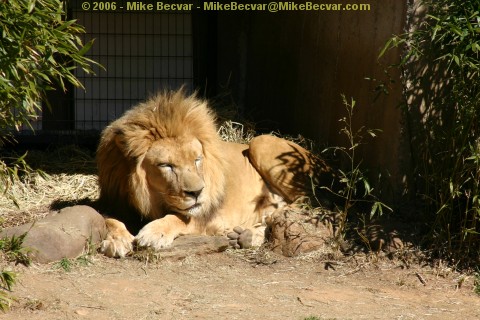 Lion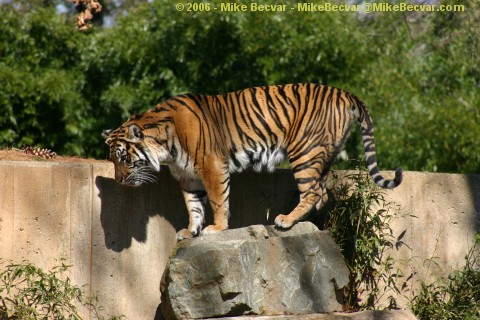 Tiger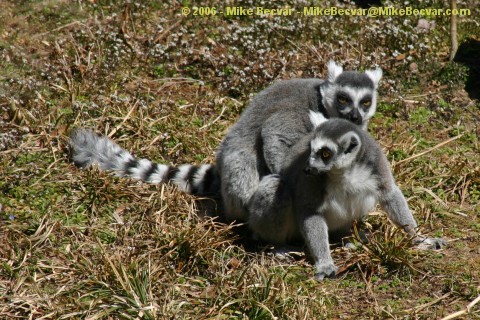 Lemurs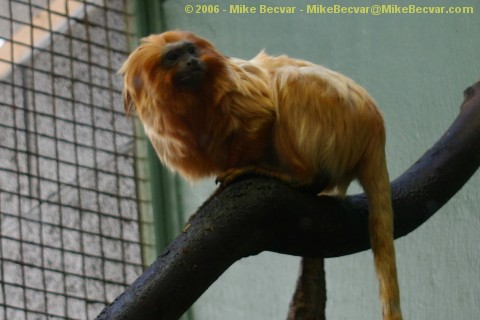 Golden Lion Tamarins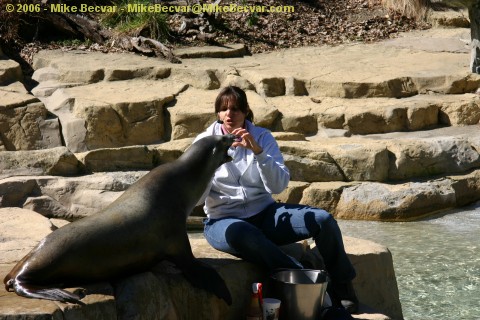 California sea lion, Maureen, and her trainer