South Riding Halloween Spooktacular
On the Saturday before Halloween, South Riding had its annual Halloween Spooktacular with a parade, petting zoo, magician and more. I again dressed as an alien astronaut. The morning started with a parade from the South Riding Sales Center to Town Hall.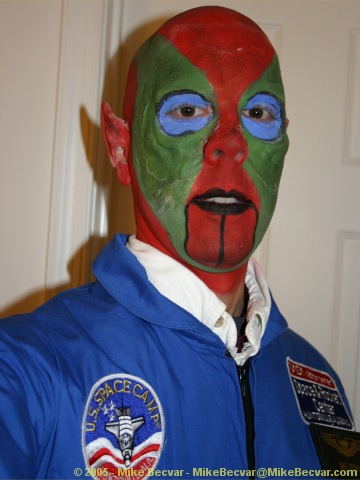 Mike's Costume for the Halloween Spooktacular.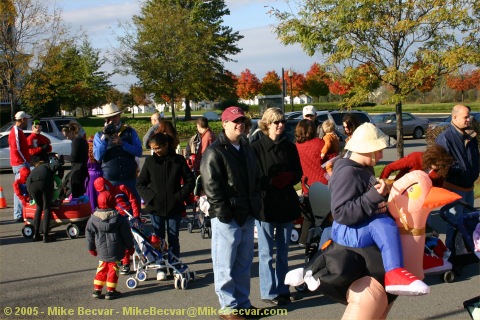 Residents lined up at the Visitor Center and waited for the parade to begin.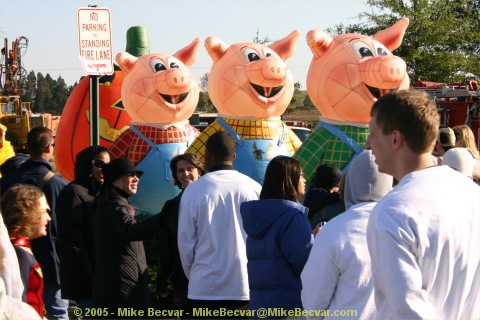 The "three little pigs" joined us in the parade.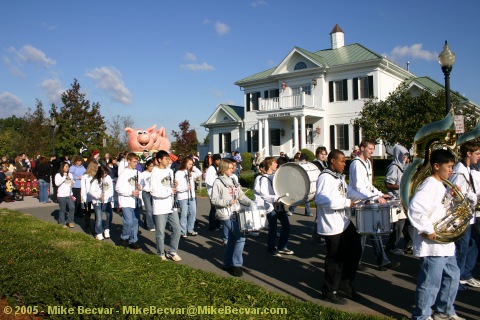 Members of South Riding's new Freedom High School Band played in the parade.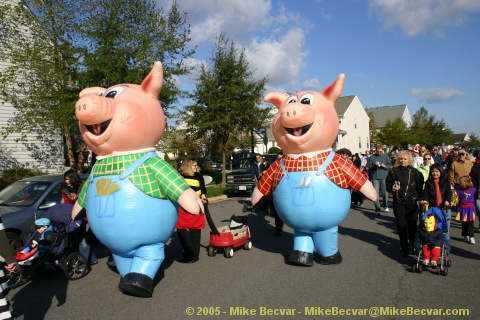 Two of the tree pigs make their way down Planting Field as the parade begins.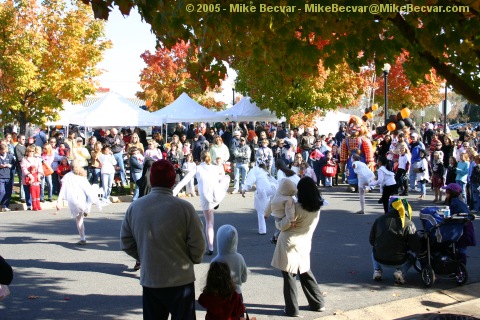 The festivities continue a Town Hall and on the Town Green at the end of the parade route.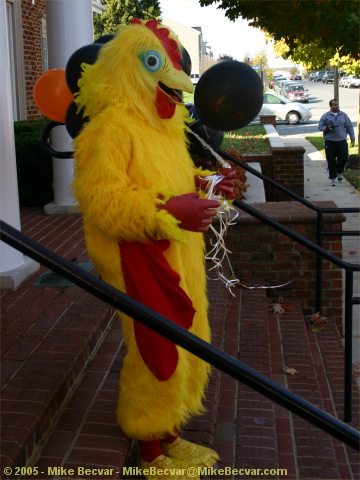 The South Riding Chicken on the steps of Town Hall.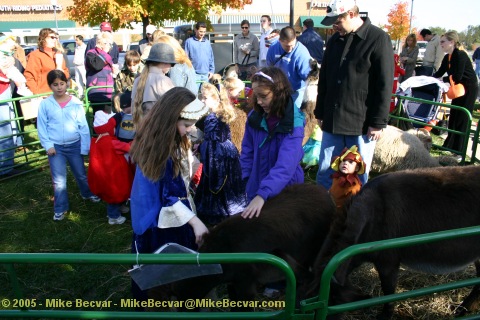 The kids enjoyed the small petting zoo on the Town Green.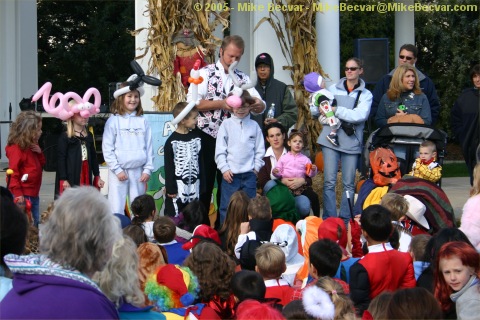 A magician performed for the children and included several in his act.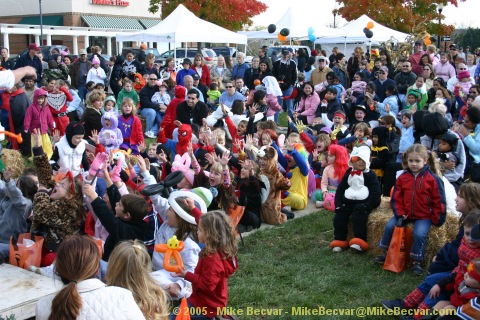 Looks like everyone wants to volunteer to help with the next magic trick.
Volunteering at Boo at the Zoo
I am a member of Single Volunteers of DC (SVDC), a local group that volunteers at a variety of events. I volunteered with SVDC to give out candy at the National Zoo for their "Boo at the Zoo" on the night before Halloween.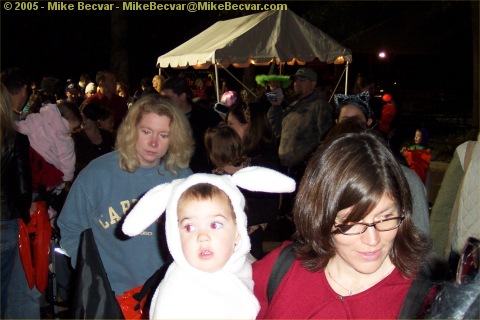 The line of people at the start of Boo at the Zoo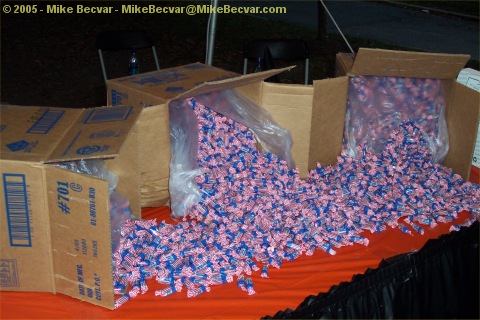 We had about 20 cases of Tootsie Rolls in patriotic red, white, and blue wrappers. Since it was the last night of the Boo at the Zoo, we gave large handfuls of candy.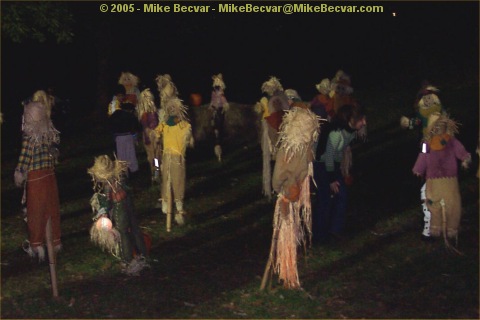 The zoo was decorated for Halloween including this field of scarecrows.
Home Decorations
I have been decorating my driveway and front steps for the past several Halloweens. Each year I add something new. This year I added a skeleton and two costumed characters.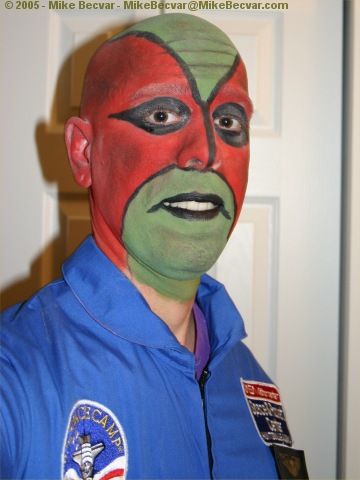 Mike dressed as an alien/astronaut for Halloween. I think the makeup looks better than it did for the Halloween Spooktacular. The jumpsuit is from Space Camp.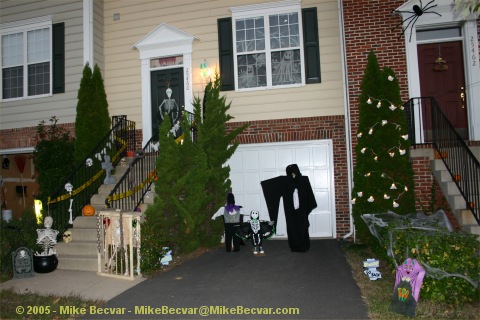 I decorated my front steps and driveway just for Halloween.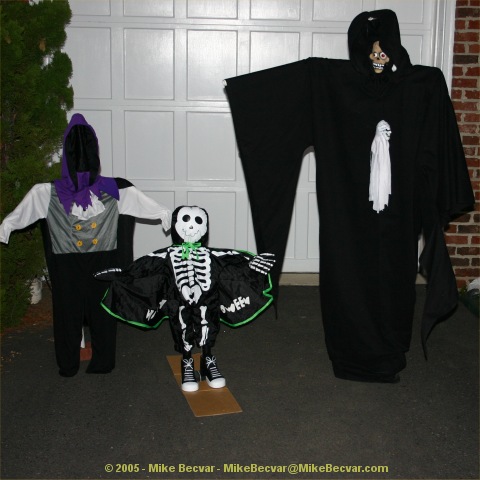 I built two frames out of PVC pipe and draped halloween costumes over them.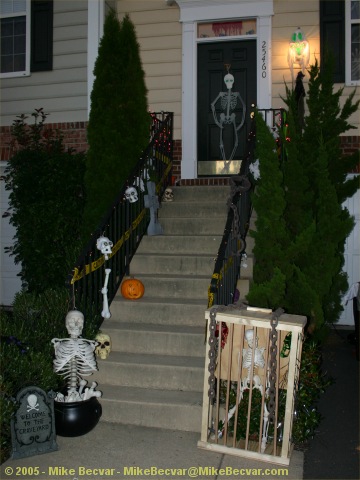 I am fairly certain that I had the scariest front steps on the block.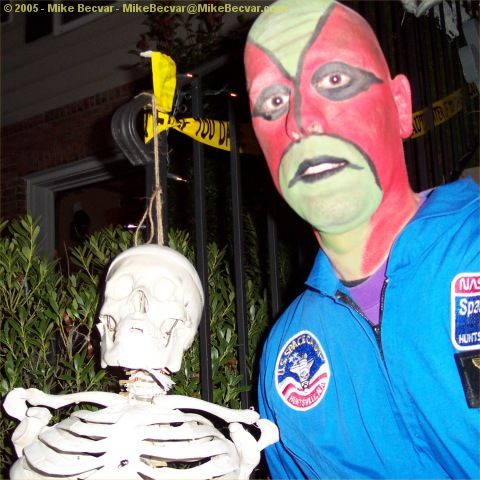 Mike posing with the skeleton. The skeleton came from a store that sells skeletons and anatomical charts.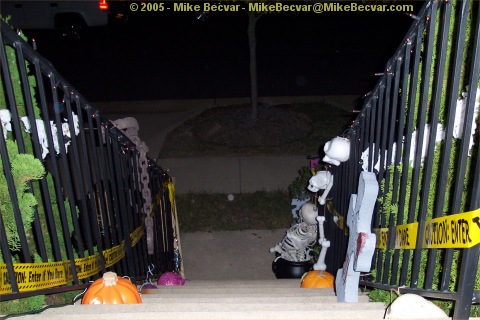 View down the front steps.